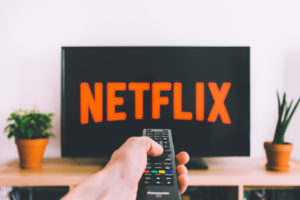 Hard to believe, but February is just about here! And with the new month, Netflix has debuted the list of shows headed to the streaming platform for the 'month of love.'
Now, much to my surprise, there aren't too many 'lovey' movies on the list!
A few titles of note:
Shutter Island
Inception
National Lampoon's Christmas Vacation – one of my ALL-TIME favorites.
Beverly Hills Ninja – I'll have to watch this one. I love me some classic Chris Farley.
The Bank Job
The Patriot – Another one of my ALL-TIME favorites. Definitely gonna be watching this one.
Zathura – I always considered this a 'space Jumanji knock off.' But it's a decent film I suppose.
For the full list of the Best TV Shows and Movies Coming To Netflix in February, check out this list on Slashfilm.com.
by Cam Connors