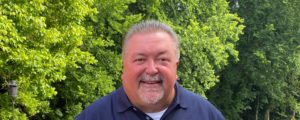 Mix In The Mornings! With Brad Jeffries
Bio: I'll keep your mornings moving on Classic Hits The Mix! 100.9 in Charleston & 102.3 in Huntington, with the greatest songs of all time!
I am married and have a 19 year old daughter, along with 2 cats.
I've been in radio for 35 years and have worked in many different cities. Most recently, I was in Knoxville, TN.
I love West Virginia and am SO EXCITED to be part of the community and explore the area! Perhaps you can tell me what all I need to check out? Just email me at Brad@WVMix.com.
I'm always open to your thoughts on The Mix, so please feel free to send me an email. And thank you so much for listening!