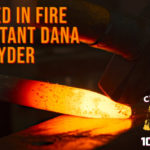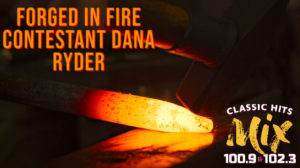 Listen here!
So a little known fact about me, I like knives. and no, not in that creepy serial killer way. My grandparents started me off collecting pocket knives at a young age and I've had an appreciation for them ever since.
Naturally, I also enjoy the show 'Forged In Fire' on the History channel as well. And you can imagine my surprise when someone I actually follow on Facebook announced that HE was a contestant on the show and it'll be airing next week!
Dana Ryder is from the Ona, WV area and announced this week that he got to compete on the show. I reached out and Dana agreed to talk with me on the phone!