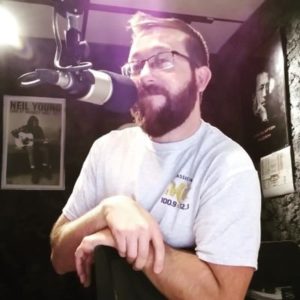 Cam Connors
Bio: Hey there! I'm Cam and I invite you to join me for great tunes, pop culture stories and stories from the craziness that is my life. I joined The Mix in October of 2020, and have loved every minute of it since!
A little about me: Coffee. I also love the outdoors. Hiking, kayaking, fishing, camping, etc. I'm a music person (naturally). I take great pride and care in my home vinyl collection and listen to everything from Frank Sinatra to Miles Davis, and Johnny Cash to Steve Winwood, the Stones to The Ohio Players and so much more. I honestly love almost ALL music. Being raised around my grandfather, I even like Bluegrass.
I love to cook and grill out. If you eat a steak cooked any more than 'medium', I'm sorry, but you're just wrong. Follow me on social media, I'm usually sharing pics of my latest kitchen creations; I'm exceptionally proud of the roast duck I made for New Year's Eve!
I have a massive gray Tomcat named Godric. I would say he's a jerk, but they say pets take after their owners. However, he's my bud.
Join me Monday – Friday from 2p-7p for all the best Classic Hits to get through your workday and drive home!
Tune-in on the job for 2:20 Trivia! Test your Movie, TV Show, Music and Pop Culture knowledge! Be the first caller with the correct answer and score a gift card – good for a Breakfast or Lunch Combo from Tudor's Biscuit World!
And then, don't miss Food & a Flick everyday at 4:20! Your chance to score a gift card from Southridge Chick-fil-a and qualified as a finalist on the grand prize: Movie tickets, popcorn, & drinks for 4!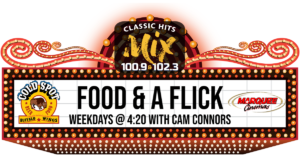 This list coming from "The Hollywood Reporter" Click HERE for the complete list. So here are the top 10 from their list, along with my personal thoughts on them! 1.  "Hocus Pocus",  1993 (and the new
Announced some time back, a previously unreleased song from Queen's days with Freddie has been found. According to Brian May, they were able to salvage the track and put it together for release. Today, the new tune