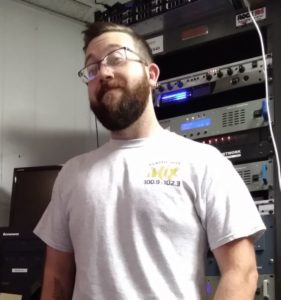 Cam Connors
Bio: Hey there! I'm Cam and I invite you to join me middays for great tunes, pop culture stories and stories from the craziness that is my life.
A little about me: Coffee. I also love the outdoors. Hiking, kayaking, fishing, camping, etc. I'm a music person (naturally). I take great pride and care in my home vinyl collection and listen to everything from Frank Sinatra to Miles Davis, and Johnny Cash to Steve Winwood, the Stones to The Ohio Players and so much more. I honestly love almost ALL music.
I love to cook and grill out. If you eat a steak cooked any more than 'medium', I'm sorry, but you're just wrong.
I have a massive gray Tomcat named Godric. I would say he's a jerk, but they say pets take after their owners. However, he's my bud.
Join me Monday – Friday from 10a-3p for all the best tunes to get through your workday!
So, while searching for things to talk about on the air today, I ran across this posting from WalletHub. They've ranked all 50 states from Most to Least fun, and landing at the bottom of the list…
Listen here! So a little known fact about me, I like knives. and no, not in that creepy serial killer way. My grandparents started me off collecting pocket knives at a young age and
It was a big weekend for movie news! Two long awaited movies have new trailers out! Including the first full length trailer for Space Jam: A New Legacy!