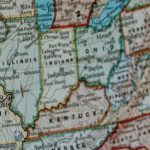 So, while searching for things to talk about on the air today, I ran across this posting from WalletHub.
They've ranked all 50 states from Most to Least fun, and landing at the bottom of the list… yep, Wild & Wonderful West Virginia. Now, I'll be the first to admit that this beautiful state has some flaws… what state doesn't?
But the LEAST fun??? I seriously doubt that! We are the home of the Nation's newest National Park!
There's so much to do in this state that most people (especially outside of WV) just don't know about!
White Water Rafting
Fishing
Kayaking
Boating
Rock Climbing
Hiking
Camping
Ziplining
Paintball
The Steam Engine Railways
Bridge Day
Skiing/Snowboarding (in the winter of course)
I'm just blown away that WE landed DEAD LAST on this particular list.
Read the full article and see what States landing in what ranking here: https://wallethub.com/edu/most-fun-states/34665