MIX HAPPENINGS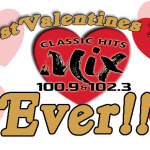 Keep LIKING, SHARING and COMMENTING and you could win as our Mix Facebook Fan of The Week! Head over to Facebook Now! Each week's winner gets a cake and 2 dozen cookies from Spring Hill […]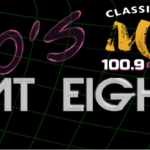 Listen weekday mornings for three great 80's songs back to back to back! Fed by Bridge Road Bistro, South Hills in Charleston and Sunset Grill, 910 4th Avenue, Huntington in The West Virginia Building.
WVU Sports
MORGANTOWN, W.Va. – The West Virginia University rifle team defeated Ohio State by a score of 4718-4665 on Tuesday at the Lt. Hugh W. Wylie Range, in Columbus, Ohio.
MORGANTOWN, W.Va. – West Virginia University coach Neal Brown has announced that Paige Diggs has joined the WVU football program as the director of its 5th Quarter program, of which its purpose is to position […]
MORGANTOWN, W.Va. – Have you caught your breath yet?